Win a year's supply of your favourite flavoured milk!
Yes you read correctly, we're giving away a whole year's supply of Delamere Flavoured Milk to one lucky winner. A bottle a day of Flavoured Milk for a whole year could be yours! All you need to do to be in with a chance of winning is to sign up to our newsletter. We will draw one lucky winner on the closing date at the end of April 2021!
Click below to view the terms & conditions for our win a year's supply of your favourite milk competition.
We'd love to keep in touch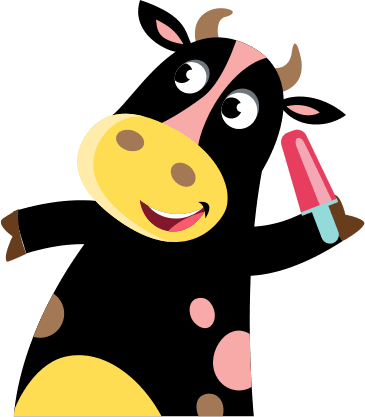 They're soooo easy!
Flavourlicous ice lollies
Simple to make, loved by all! All you need are some ice lolly moulds and a freezer… oh and some Delamere Flavoured Milk (obviously)! Simply pour your favourite flavour into the mould, and freeze overnight. The result are flavourlicious ice lollies that the whole family will love!
Where's Mabel?
As many of our customers know, our mascot Mabel, loves going travelling. Here are some of her holiday snaps. Can you guess where she is in each one?